HOME STANDBY GENERATORS
Explore all home backup generators and products offered by
CDS Home Services. Or, simply request an estimate and we'll be
happy to help you choose the right solution for your home.
Home Generator Products and Pricing.
*Installation costs may vary. Our experts will be able to provide you with an estimate based on your unique power needs.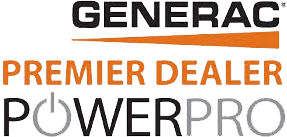 As a premier Generac dealer and Home Depot Service Provider for the Mid-Atlantic region, CDS Home Services sells, installs, and services hundreds of Generac and GE generators each month.